Photo by Posh Photography via Renee and Christopher's Tropical Palm Cove Wedding
I picked the photo above for this Friday Roundup because I love it. Isn't it the best, sitting beside your beloved having a laugh over something? I'm pretty sure it's my favourite place to be.
It is definitely becoming Spring like around these parts, from the weather, to the sparkle of enthusiasm in the office and the gorgeous posts across the Polka blogs, let's dive in and check them out!
Top tips from wedding photographers as we interview Vicki and Jacques of Snowflake Creations
Ever wanted to peek inside the wedding days of your favourites? Share A Glass Of Bubbles With… Caroline Of Nectar & Stone
For a classic pen and ink font, we love this Tuesday Type Bookeyed Martin
Amelia goes Behind the Door with…… All Grown Up Weddings
Let's all dream together of a Paris Honeymoon
I love that this bride and groom met as children in their local park! Renee and Christopher's Tropical Palm Cove Wedding
Rounding up our favourite Honey Wedding Favours
If you want a delicious chocolate fudgey biscuit with a twist, try these Providence Gully Double Choc Pomegranate Delights
Love when a wedding vendor shares their own favourite wedding vendors- Vendor's Favourites – Grain and Co.
Two decades of designer bridal gowns Samantha Wynne 20th Anniversary…. Real Bride, Tabatha
So much to learn! The Importance of Engagement Photographs
Perth couples, the Perth Wedding Upmarket is next weekend! Pop along to University of Western Australia's Winthrop Hall Undercroft to meet some of Perth's best wedding vendors who are all about handcrafting pieces to create a wedding day personal to you. Entry is completely free!
Loving those fun custom temporary metallic tattoos for pre wedding parties or a bit of wedding fun? We have a very special offer just for Polka Dot Bride readers from Annabee! Simply enter the code POLKADOTBRIDE20 upon checkout to receive a 20% discount on your order! Check out their full collection here! This code is valid until September 4th, 2015.
Navarra Venues are hosting a showcase across their venues during September!Starting at Curzon Hall on the 1st, Oatlands House on the 8th and Le Montage on the 22nd, the showcase will will be partnering with Vera Wang Sydney to showcase their beautiful gowns along with seeing the best of the Navarra Venues preferred vendors on the night in themed rooms that will show off the bets in invitations, fashion, transport, photographers and more ! Book your tickets for Curzon Hall here, Oatlands House here and Le Montage here.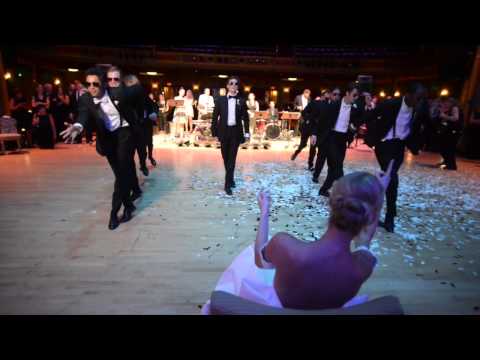 This week's wedding film of the week is a terribly fun one! What happens when a professional dancer gets married? Oh you know what happens, but it's still an amazing video to watch!