Photo by Amy Oliver Photography
Meg & Todd
It must be clear by now that golden light fills my soul – there's something about the shadows it casts, the way it adds a special glow to a very much head over heels in love couple. I think it's especially delicious in the cooler months where the golden sunburnt grasses are accompanied by thick wooly jumpers and warm boots like today's engagement shoot of Meg & Todd from Jennifer Oliphant.
Meg and Todd met in the most unlikely of places, a place where many of us dread but Todd ended up loving (or maybe just the nurse). Meg explains "I first met Todd when I was working, I was his dental nurse, and the moment I saw Todd in the dental chair I thought oh my he's someone very special! At the time, I told Todd's sister-in-law (who I worked with) that I thought he was very handsome!"



\

"I know its cliché but for me it was pretty much love at first sight, I thought to myself, I will marry him one day, later I found out Todd went home and told his mum about me."
"We would run into each other from time to time, but were both in other relationships.
A few years later, due to much persistence from Todd's older brother and wife, Todd and I got together, and the rest is history! (so to speak).
We moved in, and then about 6 months later we bought our first house together!"

"We had planned a trip to Bali in September 2010 and I was expecting him to pop the question while we were in Bali, but to my surprise Todd proposed about 3 weeks before we went!
It was completely unexpected! And I'm glad it was.
When Todd and I first started dating we would often take my (now our) 2 dogs to the park so they could have a run around and a swim, and that's where he proposed to me!
We held our engagement party at the same park, but unfortunately after the January floods, the park is now in ruins."

"Todd had my engagement ring made, and used his great aunt's diamond as the main piece, its utterly gorgeous!"
"We are getting married in November at Flaxton Gardens, honeymooning on Hamilton island and maybe a baby or two some where down the track!"

These stunning couture jewellery pieces by Nomiki Glynatsis Couture would make a simple wedding dress into something really different. The stunning pieces are handcrafted by Nomiki takes inspiration from the "ornate elegance and timeless appeal' of the 1920s and 1950s.
Each elaborate piece is created with Nomiki's design philosophy. "'Beauty, elegance and perfection, the distinction of fine couture creations'…" and uses different colours and textures – Swarovski crystals and pearls, vintage beads, metals fabrics, and laces are all incorporated into Nomiki's strong vision producing pieces that are truly works of art.
Wearing a strapless ballgown? Why not choose a dramatic piece from the collection to take it to the next level? You could even wear it with a beautiful pair of matching earrings for the reception to really shine. A decadently beaded cocktail ring would suit a sleek 1920s style gown and the multicoloured hair combs would look beautiful, especially in rich chocolate coloured hair.
Photos by Nomiki Glynatsis Couture
Wilson and Alisha's Taronga Zoo Wedding Photography by Linda Truong Photography
I am so thrilled this week that we welcomed the newest member of the Polka Dot team- the beautiful daughter of our Sales Director Ms Paisley! We've also had a busy week planning 2012 and I'm a little bit excited at the things we have in store!
Around the blogs this week –
James Harvie from James Harvie Photography shares with us his inspiration with a gorgeous very Melbourne image on Polka Dot Wisdom
On Polka Dot Wisdom, Sharon writes about a wonderfully sensible idea – creating a 'don't list'
Amy Chan gives us some  great tips on What Style Suits Me – for your wedding day hair and makeup on Polka Dot Wisdom
On Polka Dot Made make a fabric boutonniere with Alicia from Akimbo
A fascinator for a fabulous find? Find out how to make one on Polka Dot Weddings
Megan shows us how she made her absolutely gorgeous wedding invitations on Polka Dot Weddings
Wilson and Alisha share their beautiful wedding at Taronga Zoo on Polka Dot Weddings
And we showcase the stylish Lake Terrace at Montville QLD on Polka Dot Honeymoons
Around the wedding world this week…

I was quite enchanted by the stunning wedding photos from the wedding of Lauren Bush & David Lauren, the groom's father Ralph Lauren designed Lauren's gown and I think it is completely beautiful! Check out more of the wedding on Vogue.
Photo courtesy of Vogue, photography by Norman Jean Roy
Perth photographer Daniel Price is gifting a "Beloved" photo session worth $1150 to one lucky couple. The couple, will have an experience like Ashley & Travis (above). A photo session of you and your beloved, a digitalPer collection and a DVD showcase collection of your images., Check out Daniel's blog post for more information.

Australian wedding magazine Modern Wedding are holding a very special auction! They're auctioning off all the beautiful gowns form their "Pink" edition to help raise funds for the National Breast Cancer Foundation. Gowns from Trelise Cooper, Wendy Makin,  Akira, Kirrily Johnston and even Lisa Ho are all for sale and all proceeds go to a worthy cause. Check out their auction for more!
Photographers! We're looking for beautiful, candid wedding photographs to continue our "Magical Moments" series from 2010, simply check out our submissions page and the "Current Callout" for details.
Perth Brides! You're so lucky with the competitions in your state right now! Don't forget to enter our fantastic Jen Huang competition! I am so excited to work with the winning couple on a beautiful, beautiful concept!Check out the details here!
Photographer Brent Lukey (also a Melbourne wedding photographer!) has had his nature photograph listed as one of the best best photographs in the 2011 National Geographic Photo Contest! The winner will be announced in December, Congratulations Brent!
For our video of the week, I had to share this proposal with you- the story behind it had me crying (not unusual but I know it's a good one if it makes me go there!) So incredibly romantic!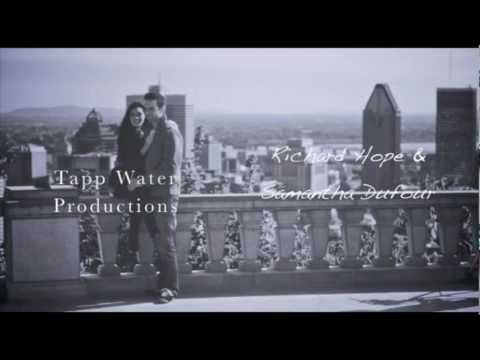 Have a wonderful weekend! See you back bright and early Monday morning for another Polka Dot Bride week!